I love, love, love Claire Danes. A huge fan of hers from her early days as the incredible Angela in 'My So-Called Life', I've continued to follow her closely since then, and so seen most of what she's done.
So, when she showed up on The Tonight Show Starring Jimmy Fallon last night, talking about being on 'My So-Called Life' and the cast of the show, my nose was practically pressed to the screen. (And can I just say, 20 years? 20 years since 'My So-Called Life' aired? Well……that dates me!)
According to Danes, the show itself was a "loser-with-an-L show", as it was cancelled before the first season was even finished shooting.
That's why, nowadays, she's blown away (and ecstatic) about the attention the show still gets, with its true 'cult following'. Even today's teenagers are still watching it.
She went on to say she is still, however, very close to the cast of the show and even had them all over for a barbecue at her home recently – forgetting to invite Fallon himself, of course.
As for what Claire Danes is doing now? After a stream of incredibly successful movies she's still working on the Emmy award-winning Showtime series "Homeland" and obviously loving every moment of it.
For more with Claire Danes talking to Jimmy Fallon, check out the video below.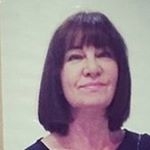 Latest posts by Michelle Topham
(see all)