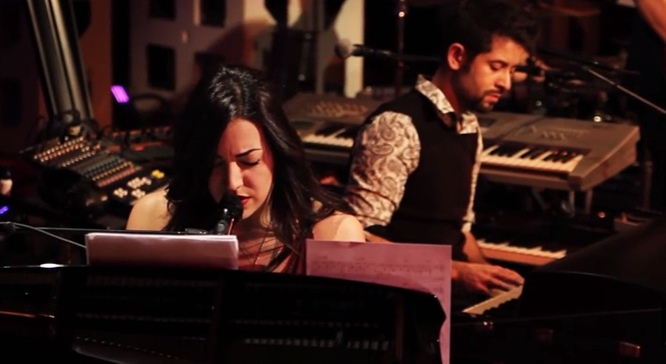 I'm back with Austria's Clara Blume for my Repeat Rotation Video today, as she has another song I can't get through a day without listening to many times. It's a track called 'Hold On', and this version was performed by Clara Blume live for ORF's RadioKulturHaus.
'Hold On' is from Blume's amazing debut album Here Comes Everything, and what is incredible about this live performance is the gut-wrenching emotion behind it. Just imagine being in love with someone like her.
Wouldn't she just give it her all.
Watch Clara Blume performing 'Hold On' live for ORF's RadioKulturHaus in the video below. And for this one especially, watch with headphones and as loud as it will go, and her voice and her emotion will just rip your soul.
I am a Brit-American journalist, former radio DJ at 97X WOXY, and Founder/CEO of Leo Sigh. I'm also obsessed with music, anime, manga, and K-dramas. Help!