I can't say I am a big fan of the Japanese pop music duo ClariS as, for my personal preference at least, their voices are too high and childlike, and a bit piercing, for them to be something I generally enjoy.
That being said, I did like ClariS' 'Alive' — the opening theme song for the superb anime Lycoris Recoil, which came out earlier in the year and was a big success.
That is why I was thrilled to check The First Take's YouTube channel earlier today, and come across ClariS doing a welcome one-take performance of Lycoris Recoil's 'Alive' — one of the best anime theme songs of recent years, in my humble opinion.
Not only that, but that the ClariS pair — aka Clara and Karen — do such a great job, both with their perfect vocals and their gorgeous harmonizing.
So much so, ClariS' 'Alive' on The First Take is one of the best live anime theme songs on the Sony-owned channel for quite a while.
And, just in case you are new to ClariS, for the longest time the two women did not show their faces in public, or during concerts, as they wore masks when they performed. Hence the masks on the thumbnail for their 'Alive' video for The First Take.
Nor did they reveal their identities.
That changed earlier this year, however, when they showed their faces in a music video.
With their recent The First Take performances too, it appears that change may just become permanent. Considering both Clara and Karen are incredibly cute, I doubt it will end badly for them.
Watch ClariS' 'Alive' on The First Take channel below. It really is a lovely performance, and one they both seemed pleased with. And rightfully so.
Lycoris Recoil is currently streaming on Crunchyroll.
You can also hear many more superb The First Take performances here on Leo Sigh.
RELATED: Lycoris Recoil's trailer shows off all the cafe's cute girls — Watch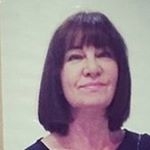 Latest posts by Michelle Topham
(see all)