Clémence Poésy is Superb
Since I watched and became addicted to the excellent Sky Atlantic/Canal+ TV series 'The Tunnel', I've also been a huge fan of French actress Clémence Poésy. That's because, unlike a fair number of Hollywood actresses, Clémence Poésy is intelligent, down-to-earth, multi-talented, speaks four languages (English and French fluently) and….. is completely uninterested in what you might think of her.
She's also racked up a huge number of appearance on TV and in movies in just a few short years. Everything from playing Fleur Delacour in Harry Potter and the Deathly Hallows to the majestic Queen Isabella in Richard II. You've likely seen her in a large number of things. You may just not know her name.
Clémence Poésy is also a comedienne and a very much in-demand fashion model, having been the face of advertising campaigns for The Gap and G-Star Raw, and model shoots for properties as different as magazine Marie Claire and Chanel.
Oh, and yes, Clémence Poésy sings as well.
Of course, I'm all for a truly renaissance man but when those same characteristics appear in a woman as well, I'm even more enamoured.
Clémence Poésy is that woman and she's fabulous.
Her performance as the odd, strange and unemotional Elise Wassermann in 'The Tunnel', however, is truly standout. If you haven't managed to see it yet, you really should. It's gritty, well-written, disturbing and beautifully acted by everyone involved in it but particularly by Clémence.
You can find out more about The Tunnel on Sky. And, of course, more about the fabulous and very sexy Clémence Poésy in the video below.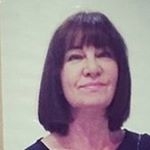 Latest posts by Michelle Topham
(see all)