Clockwork Tales: Of Glass and Ink Official Trailer is Beautiful
The Clockwork Tales: Of Glass and Ink official trailer will persuade you to buy the game
Clockwork Tales: Of Glass and Ink Collector's Edition is currently one of my favorite casual games of 2013. It's beautifully drawn and created, it's fun to play and the story is unique and quite lovely.
The just released Clockwork Tales: Of Glass and Ink official trailer is also beautiful (you'll love the music) and, if you're still trying to decide if you want to buy the game you should really give it a watch.
Then you can rush off to buy it. Because I guarantee, after seeing that gorgeous trailer, you will definitely want to.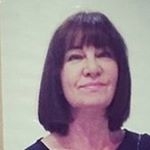 Latest posts by Michelle Topham
(see all)