Code Hero website has been down for five days
Looks like Code Hero, the Kickstarter backed game that teaches gamers and kids 'how to code' may have bitten the dust? Backers are now reporting they can't get access to the alpha game and the Code Hero website is down and has been down for almost five days.
Code Hero's Kickstarter was funded in February, 2012 to the tune of more than $170,000 and for a game the developer, A 'Primer Labs' aka Alex Peake, said would be finished and released in six months. A year and five months later, the game is still in alpha with Peake saying he couldn't afford to pay the programmers he'd initially hired to complete the game and that ultimate release of the game was now behind schedule.
Primer Labs still looking for more backers for Code Hero
In February, Primer Labs said they were looking for other backers to help fund completion of the game and that's just about the last anyone has heard of Primer Labs, Alex Peake and Code Hero. Until the news of the Code Hero website being down emerged.
As for the backers of Code Hero? Some are threatening legal action as, under Kickstarter rules, anyone taking money for a project is obligated to deliver the project as well as the rewards promised to backers.
Problem is, when Alex Peake obviously doesn't even have the money to finish Code Hero, where on earth do backers think he's going to get the money to pay for the outcome of a successful lawsuit against him?
I'd say, if you backed Code Hero on Kickstarter, looking at your money as a 'donation' is probably going to be your best bet at this point and, if Code Hero does eventually release, it will be a nice surprise.
Update — There's a new story just gone up on Polygon, with an interview with Alex Peake who swears Code Hero is still being updated and that the Code Hero website will be back online in the next few days.
I have to say I feel sorry for the guy, and do hope the game eventually does get finished. It's just a pity so many developers asking for money on Kickstarter don't even seem to have rudimentary budgeting skills.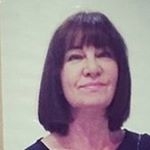 Latest posts by Michelle Topham
(see all)