Australian pop singer Cody Simpson sang his new single 'Living Easy' on The Late Late Show with James Corden this week, but it wasn't just his performance that got the audience's attention. It was also Simpson talking about his run-in with a hammerhead shark when he was surfing.
Cody Simpson, who is from the Australian Gold Coast, said of course his story isn't quite as dramatic as the one surfer world champion Mick Fanning told last week, where he actually punched the shark he came across.
Simpson, however, just decided to get out of the water when he saw the hammerhead shark swimming beneath him. He went on to say it was his dad, who was out on the water surfing with him, who freaked out.
Watch Cody Simpson telling James Corden about sharks in the video below. Then watch him sing 'Living Easy'. And, yes, he sounds like the love child of John Mayer and Bob Marley. Pretty cool, eh?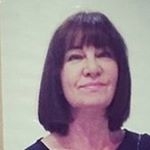 Latest posts by Michelle Topham
(see all)