Cold as the Grave by James Oswald was included in a six-figure deal with Penguin
The latest book in the massively successful Inspector McLean crime series will be released on 7th February, 2019.
Called Cold as the Grave, it will be Scottish author James Oswald's ninth book in the series, following on after events in The Gathering Dark.
Both books were included in a two-book six-figure deal Oswald made with Michael Joseph, an imprint of Penguin Books, back in late 2015.
The blurb for Cold as the Grave by James Oswald gives a rundown of the plot this way:
"Her lifeless body is hidden in the dark corner of a basement room, a room which seems to have been left untouched for decades. A room which feels as cold as the grave. 
As a rowdy demonstration makes its slow and vocal way along Edinburgh's Royal Mile, Detective Chief Inspector Tony McLean's team are on stand-by for any trouble. The newly promoted McLean is distracted, inexplicably drawn to a dead-end mews street…and a door, slightly ajar, which leads to this poor girl's final resting place. 
But how long has she been there, in her sleep of death? The answers are far from what McLean or anyone else could expect. The truth far more chilling than a simple cold case…."
Interestingly, Oswald was a self-published author for several years before his books were finally picked up by Penguin.
There is an excellent interview with him on Writers & Artists about what it was like to self-publish, and why he is thrilled to now be with Penguin.
Cold as the Grave by James Oswald will release on 7th February in hardcover, audio and Kindle. The paperback version of the book will hit stores on 27th June, 2019.
Meanwhile, you can learn more about James Oswald and the books he writes on his website.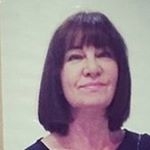 Latest posts by Michelle Topham
(see all)