Coldplay & Big Sean 'Miracles (Someone Special)' Video celebrates immigrants, slams Trump's anti-Muslim policies
British band Coldplay teamed up with rapper Big Sean for 'Miracles (Someone Special)', one of the tracks from their just released 5-track EP Kaleidoscope.
Today they released the lyrics video for the song, and it's a video that celebrates immigrants and refugees while also being an obvious slam to Trump and his current anti-Muslim anti-immigrant policies.
The Coldplay/Big Sean 'Miracles (Someone Special)' lyrics video starts with old photographs of the Statue of Liberty and dusty framed newspaper clippings with headlines like 'Ellis Island — The Gateway to America'. The camera then moves to a child curled up in the fetal position inside a chalk outline of the Statue of Liberty.
From there we see old photo after old photo of immigrants and refugees arriving in America, with Coldplay and Big Sean singing lyrics like 'My father said never give up son, just look how good Cassius become/Muhammad, Mahatma and Nelson, not scared to be strong'.
The song continues on with motivational lyrics telling everyone they are worth something and can be someone special, as long as they do not give up.
And it's not surprising a band like Coldplay is coming out against Trump and his bigoted, racist policies. Even if it isn't in a completely overt way.
After all, the British band supports charities like Amnesty International and Oxfam which are both organizations that deal with refugees and immigrants, and lead singer Chris has mocked Trump and his policies since he was elected last November.
The band also volunteered their time to perform at the One Love Manchester Concert last month in commemoration of the people who died in the Ariane Grande concert bombing. Their performance of 'Fix You' was beautiful.
So watch the new Coldplay & Big Sean 'Miracles (Someone Special)' lyrics video below, and support this amazing band. It is really quite lovely.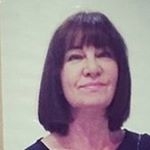 Latest posts by Michelle Topham
(see all)