I have been resisting adding Coldplay's 'A Sky Full of Stars' as a Repeat Rotation Video, simply because it has been such a big hit, I always feel it's better to promote a song that wasn't as successful.
But…..I just love this song, and I'm a huge Coldplay fan, and when I'm in a happy mood and feel like having a quick dance around my apartment, Coldplay's 'A Sky Full of Stars' is one of the first songs I think about.
The beat is great, the vocals are perfect (come on, it's Chris Martin – you know "God"), it's such a great dance track, and Swedish DJ Avicii was one of the producers. The perfect song in that 'perfect storm' kind of way, in other words.
Plus, it is the type of song I can hit 'Play' on, and hearing the opening bars it just starts to make me happy.
So…..Coldplay's 'A Sky Full of Stars' is my Repeat Rotation Video today. Play it loud, headphones on and, on this one, you really must dance.
After all, that is why Coldplay wrote and sung it — so you have something to dance to.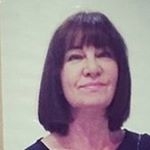 Latest posts by Michelle Topham
(see all)