Colin Farrell says he took 'True Detective' part as the series is "just so good"
I must admit, I was as surprised as Jimmy Fallon when I saw that Colin Farrell was acting in HBO's 'True Detective'. Come on, as Fallon says, Colin Farrell is a movie star, and that's TV.
But, as Farrell himself explained in his appearance on The Tonight Show last night, it shouldn't be any surprise at all he agreed to star in the crime drama as "it was just so good, it was just so good".
Farrell goes on to talk about 'True Detective' writer and creator Nic Pizzolatto, saying "Nic's a sweetheart. But he's a tough guy….He's a strong man, and he cares about the material, and he cares about the integrity of what he writes. He locks himself in a room, for eight or nine hours a day away from his wife and his daughter, and he goes to a dark place to create the fiction that he creates".
Fallon and Farrell also talked about some of the scenes in 'True Detective' and, of course, about what it was like for Farrell working with Vince Vaughn, Taylor Kitsch and Rachel McAdams.
Through it all, though, you get the sense Colin Farrell is extremely proud of his work on 'True Detective' as, it seems, he should be.
Watch Colin Farrell on The Tonight Show starring Jimmy Fallon in the video below.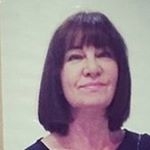 Latest posts by Michelle Topham
(see all)