Irish actor Colin Farrell has just announced he'll definitely be starring in HBO's 'True Detective' Season 2. Talking to The Sunday World this week, Farrell said:
"I know it will be eight episodes and take around four or five months to shoot. I know very little about it, but we're shooting in the environs of Los Angeles which is great. It means I get to stay at home and see the kids. These are early days and all the powers that be are working out locations and schedules and trying to lock down the cast."
As for the second season of 'True Detective' itself, not much has been released about the storyline yet. Series creator Nic Pizzolatto has previously said there will be at least four central figures, it will be set in a California town, and the story will center around the occult. Other than that, we're all a bit in the dark.
Personally, I'm looking forward to Colin Farrell starring in this. He's a good actor and, although he's mostly done film work in the past, don't forget one of the first things he ever did was the BBC TV drama "Ballykissangel", in which he played Danny Byrne.
And, there's no word yet on whether Farrell will be a good guy or a bad guy, but I'd love to see him give the dark side a bit more of a whirl. He definitely has the personality for it.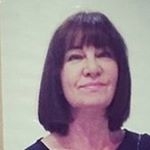 Latest posts by Michelle Topham
(see all)