You've got to love Graham Norton, especially when he brings the gorgeous Colin Farrell onto his show just to talk about his embarrassing haircuts. Which is exactly what he did last night.
Norton started off his segment about Colin Farrell's embarrassing haircuts on The Graham Norton Show last night by talking about him as a "beautiful man". But he then went on to say, "But I feel, Colin, you fight your beauty. You fight your beauty. And you often use the medium of hair to fight it".
Farrell, who is always a good sport, was of course completely up for the ragging about his hair, immediately agreeing "I've had some of the worst hairdos in film", and then talking about an Empire magazine feature that looked at the Top 10 worst hairdos in film. And he had three of the top spots.
But it was Colin Farrell's "Doris Day look" as Alexander that brought on the funniest comment of the segment.
Watch below to find out what.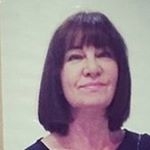 Latest posts by Michelle Topham
(see all)