'Colorful Box' by Yoko Ishida is a catchy feel good song, and it's on our Best Anime Songs list
If you're looking for an anime series about the Japanese anime industry, the critically-acclaimed Shirobako is the best of the best.
The 24-episode anime series tells you everything you need to know about anime production — what each person working on a show does, what the production schedule is like, how tight the deadlines are, and the problem of staff being overworked and underpaid.
All combined with showing the sheer joy of what it is like to complete a work of art as part of a team.
A work of art every person on the team is proud to have been involved in creating. Even if it did feel like they were going to do while they were doing it.
Shirobako does a brilliant job of showing all that, while still having funny and adorable characters you love and can relate to, and loads of excitement and laughs.
The show's artwork and animation are beautiful too.
Throw in that the first Shirobako opening song — 'Colorful Box' by Yoko Ishida — is upbeat, catchy and something you'll find yourself dancing and singing along to every time it plays, and Shirobako is a must watch for any anime fan.
'Colorful Box' is not Yoko Ishida's first anime song either.
In fact, if you like her voice, you may also want to check out the opening song for Brave Witches, the opening theme for Strike Witches and and the theme for Ah! My Goddess. They are equally as good.
New key visual, stills and trailer for upcoming Shirobako movie are gorgeous
Listen to 'Colorful Box' by Yoko Ishida in the video below, where you can also watch the show's opening sequence.
You can currently watch both seasons of Shirobako on Crunchyroll if you're in North America. Anywhere else, and do a search for other anime sites hosting it.
Related reading: The OP for If It's For My Daughter, I'd Even Defeat a Demon Lord is the perfect song for Latina and Dale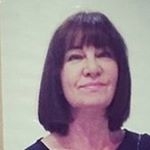 Latest posts by Michelle Topham
(see all)