If you are planning on buying a Nintendo Switch in the next few months, or even next year, you may want to order yours now.
After all, with Nintendo announcing this week they expect to experience Nintendo Switch chip shortages for most of 2022, and as a result will be producing 6 million fewer units than originally planned, Switch shortages could occur quickly.
The coming Switch unit shortfall will occur due to the shortage of microchips coming from countries like China as a direct result of lockdowns and other crazy Covid-19 restrictions.
Restrictions that are currently causing supply shortages of tens of thousands of products around the world, including microchips.
This has caused Nintendo to reassess how many Switch units they can feasibly manufacture in the coming year, with a revised number of 24 million units now the company's target.
That is down from the 30 million units initially planned by the Kyoto-based company, before the supply chain problems became so severe.
In the last 18 months, with millions more people playing video games at home, due to lockdowns and other restrictions, demand for the Nintendo Switch has been consistently high.
That is likely to continue until the panic an hysteria over Covid-19 is over, and the world moves away from the 'new normal' and back to an actual normal.
Meanwhile, the production of 24 million Switch units is still a sizeable goal, but getting your hands on one may depend on global panic once the word gets out fewer Nintendo Switch will be manufactured throughout at least 2022.
With some experts also expecting problems like Nintendo Switch chip shortages to continue on into 2023, fewer Switches being manufactured could be an on-going problem for a while.
A problem that may soon be passed on to Switch gamers as well.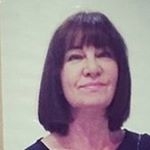 Latest posts by Michelle Topham
(see all)