I'm a huge Company of Heroes fan as I think it's one of the best real-time-strategy war games ever made, particularly when you look at how well that period of history was researched and how historically-accurate the game is . So now that Company of Heroes 2 is on its way in just a few days, you can only imagine how excited I am, especially as trailers released so far make it look even better than the original game.
Luckily, for fans like me who can barely contain their excitement, there's a new Company of Heroes 2 Developer Diary video just been released, in which Relic Entertainment shows off some of the multiplayer mode of the game. All I can say is "Take my freaking money".
In the Company of Heroes 2 Developer Diary, multiplayer mode is explained by Relic Entertainment's Ian Thompson, principal VFX programmer on the game as well as a host of other development staff.
They talk about the focus on the Eastern Front during World War 2, and how these were the biggest battles of the war. How maps in the game are realistic, in both the time period they represent and the location, and how, while the Russians are a massive 'ragtag army', the Germans are at the 'end of their rope' having been at war for so long and so play more defensively than you might expect.
Let me just say you know this game is going to be kickass when the developers themselves admit they are not only playing it at lunchtime but, some of them are even getting 'greased' while doing so.
Company of Heroes 2 is due out in three days on June 25th. I've already said "Take my freaking money" once. Now, I'm SCREAMING it.
Watch the Company of Heroes 2 Developer Diary: Multiplayer below and then tell me you're not shouting the same.
You can currently pre-order Company of Heroes 2 at GameStop, or grab the Company of Heroes 2 Digital Collector's Edition at the same place.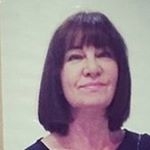 Latest posts by Michelle Topham
(see all)