Conarium releases on GOG DRM-free
If you have been waiting for the horror adventure game Conarium to release on GOG, now is the day to grab it. That's because the game has just hit GOG shelves, and is currently selling for just $12.34 instead of its usual $24.69 — 50 percent off its regular price.
Conarium was inspired by H.P. Lovecraft's novella At The Mountains of Madness and, according to reviewers, sticks quite closely to the Lovecraftian atmosphere. So much so, it currently has a 73 metascore on Metacritic, with critics generally enjoying the game.
Conarium is powered by the Unreal 4 engine, which gives the game gorgeous graphics, has multiple endings so is replayable, and has a beautiful soundtrack. Much of the scares in the game also come from anticipation of something awful happening, rather than it being one of those jump scare type games so many of us don't really like.
The game was developed by Turkish developer Zoetrope Interactive and published by Dutch publisher Iceberg Interactive.
Watch the trailer for Conarium below, then grab it DRM-free on GOG on sale until July 13, 1pm UTC. You can find out what GOG gamers have to say about the horror game here.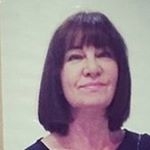 Latest posts by Michelle Topham
(see all)