If Concerned Ape (aka Eric Barone) has been quiet for a while, now we know why, as the indie developer announced today he is working on a new game.
Called Haunted Chocolatier, from the short video he released showing off some of its gameplay, the game is extremely similar to his smash hit game Stardew Valley. At least when it comes to visuals.
Where Haunted Chocolatier differs is, instead of running a farm you will be in charge of a chocolatier.
Ingredients will need to be obtained, chocolates will have to be made and the shop itself must run at a profit. All while, apparently, being haunted.
In a FAQ about the game, Concerned Ape did say, while it may appear to be almost finished from the clips in the video, Haunted Chocolatier is actually far from being ready.
For one thing the one-man developer, who is also creating this game as a solo project, is not even sure what the finished product will be.
Although he does think it will be much more of an RPG than Stardew Valley.
"I'm not sure how best to describe it. It's evolving organically as I develop it, so I'm not sure where it will go. I don't want to get too deep into at this early stage, partly because I don't want to be tied down to any particular concept of what the game is."
In other words, while Haunted Chocolatier looks like a Stardew Valley sibling right now, it could end up being something else entirely.
Considering Stardew Valley took Barone four years to create, it may also be a while before we get our hands on Haunted Chocolatier, although he had already been working on the game for a year.
That explains how good it already looks.
When it does release, Concerned Ape will also be self-publishing the game. Yes, he likes to maintain control of his intellectual property, and I can't say I blame him.
Check out the just released Haunted Chocolatier trailer below. Now isn't that a gorgeous looking game?
We'll keep you updated as we learn more about its progress.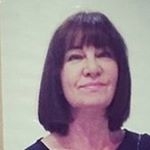 Latest posts by Michelle Topham
(see all)