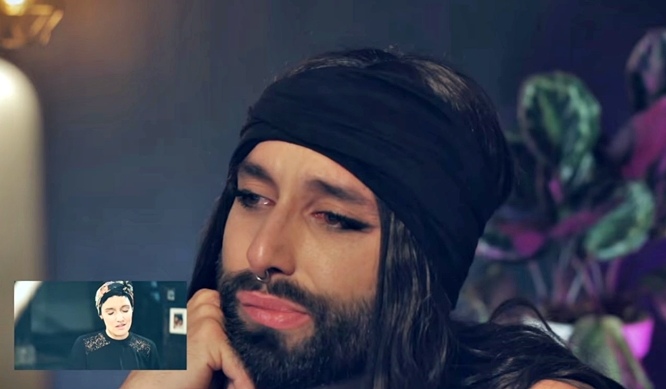 And, of course, watching Conchita watch Ina Regen's video for 'Wie a Kind' is my favorite part of the video. Because here is what I love about Conchita more than anything else.
More than how talented she is, her incredible voice, how much she makes me laugh and how beautiful she/he is in every respect, including inside where it matters the most.
Her loyalty to friends. Her gratefulness for everything they have done for her, and so her willingness to support them in everything they do.
Because you honestly do not get many people like Conchita/Tom Neuwirth. People who love their friends as much as they love their family, and who are so fiercely loyal to them it almost hurts. Especially someone at the level of fame Conchita is currently at.
But here is what I have loved, and found fascinating about her, since the moment I first heard about Conchita the day after she won Eurovision.
A large percentage of people who have been bullied as much as Tom Neuwirth was when he was a child have problems trusting people for the rest of their lives. They often 'armor up', close themselves off and keep others at a distance.
Not Tom Neuwirth. Not with the people who are close to him.
Because with them, his heart is not 'on his sleeve', it is outside his body beating for all to see. And that, that takes a special kind of courage few people ever have.
The courage to love someone almost more than it is possible to love, even though so many have hurt him in the past.
So, as much as Conchita with her hairy chest, flat shoes, minimal make up, and pretty much boy-with-a-wig-and- lashes-slapped-on' identity at this point is not what I fell in love with, no matter who she/he becomes, it is that one thing that will always make me admire this amazing person.
Because how could you not love someone beyond words who is that f*cking brave, and that g*ddamn open.
As for Ina Regen — she is the one Conchita is rooting for the whole way to the finish of 'Song Des Jahres', as she has already declared her to be a "great artist" and to have "the best song".
Followed by a message to everyone other than Ina — "Think of you as winners. Except those that do not win". 🙂 🙂 🙂
Watch Conchita's first video in her new 'Conchita rockt Amadeus'  YouTube series below. She is uploading a new video every day for the next 12 days, so we do have a lot to look forward to.
Conchita's 'Conchita rockt Amadeus' video series was created by Tom Neuwirth, produced by André Karsai, and edited by Peter Schreiber. The 'Amadeus' music intro was arranged by edo.
The Amadeus Austrian Music Awards will be held on April 26th and, if you are a Conchita fan, you can expect to see a whole helluva lot of her. Yay!
Related: Conchita and Ina Regen's 'Heast as Net' shows more than just two close friends
Ina Regen captured Austria's attention in just 3 weeks, but the sky is the limit for this talented singer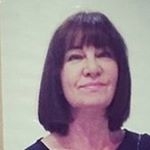 Latest posts by Michelle Topham
(see all)