Eurovision Song Contest winner Conchita Wurst will set off on her first trip to the United States in early January, 2015, although, if my sense is correct, it certainly won't be her last.
Conchita will start off her trip at the Los Angeles Press Club (LAPC) on January 8th, for a two and a half hour event, where she will be interviewed on stage by Austrian journalist, and LAPC board member, Barbara Gasser.
Gasser is also a member of the Hollywood Foreign Press, and invited Conchita to attend the Golden Globes on January 11th as part of the Austrian delegation in attendance to support nominee Christoph Waltz.
The Los Angeles Press Club event is open to the public, with tickets at an extremely inexpensive $20 per person if you are a non-member, and $5 if you're a member. Find out more about 'An Evening with Conchita Wurst' at the LA Press Club's website.
All I can say is, even though LA is my hometown and I've attended events at the LA Press Club several times in the past, this is the first time I've actually been regretful I'm not still living there.
Although, let's hope, if a video does surface of this, Barbara Gasser asks more interesting questions than the last round of journalists, as it would be nice to learn something new about Conchita Wurst instead of the same old same old of recent interviews. Either way, though, Conchita is fascinating, and always has something thought-provoking to say, so the LA Press Club event will be well worth attending.
As for Conchita Wurst herself, she is destined for big things and is one of the most interesting people to come out of Europe in decades.
If you're just becoming familiar with her, we have more than 200 articles about her here on Leo Sigh and more being added every week. Why not start off with these?
If you loved Conchita Wurst before, you'll love her more about you've watched this documentary
Conchita Wurst is on Times Square's biggest ever billboard
Conchita Wurst wins platinum single in Austria for 'Rise Like a Phoenix'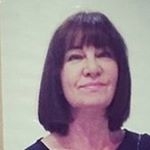 Latest posts by Michelle Topham
(see all)