Conchita Wurst promotes Vienna with #MyPerfectDay video
Eurovision Song Contest winner Conchita Wurst was on her Twitter account back in March, showing her fans photos of a video shoot she was doing at the Vienna Opera House. Now, a month later, the video from the shoot has been released by the Vienna Tourist Board, and it's one of the loveliest things Conchita Wurst has done.
In it, she takes you to a cafe on the Donaukanal (Danube Canal) — the "Motto am Fluss"– then to the Imperial Burial Vault, the Vienna State Opera and the Vienna State Ballet, and finally to her favorite bar, the Cuban Mojito Bar.
What's fabulous about this 'Conchita Wurst #MyPerfectDay in Vienna' video, however, isn't just the places she takes you to, which are gorgeous in and of themselves, it's also that she is the perfect spokesperson for the city (and the country, for that matter).
She's stunning, elegant, impeccably dressed, and speaks beautifully (I understand 30 words of German, and even I can hear those perfectly enunciated words).
She is also one of those rare people the camera loves, and she is wonderful at being in front of it. Every word she says sounds genuine and authentic, and she has the most delightfully warm way of speaking that she pulls you in and makes you want to listen to her more.
Add in she's a consummate professional while, at the same time, being the loveliest person, and Vienna and the Vienna Tourist Board could not ask for anyone better to promote that enchanting city. She really does the most beautiful job.
As for me, someone who, until Conchita Wurst won Eurovision, hadn't even thought of Austria or Vienna since a high school Geography class years ago, I am now planning on my first trip to Vienna later on in the year, with a permanent move to the city sometime next year.
And when I watch Conchita Wurst showing off her city in this #MyPerfectDay video, a city that looks spectacularly beautiful, I might add, it just makes me want to be there more.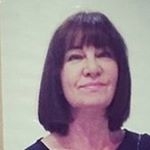 Latest posts by Michelle Topham
(see all)