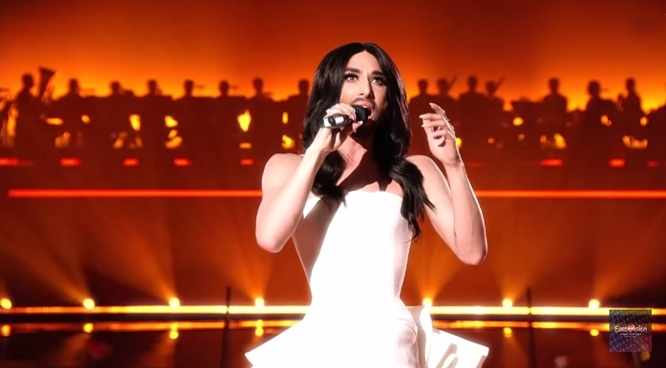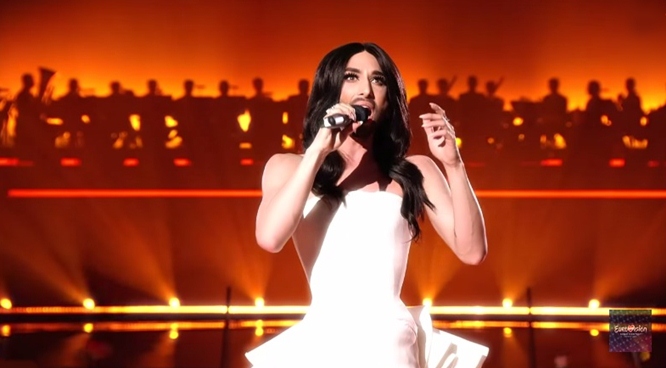 Conchita Wurst rocks Eurovision 2015 semi-final at Vienna's Wiener Stadthalle
Think about those moments when you know with absolute certainty a star is born. Well, since Austrian singer Conchita Wurst won Eurovision 2014, she seems to be having one of those moments every week.
Last night's 'Star is Born' moment for Conchita Wurst was at the Eurovision Song Contest 2015 semi-final 1, when she walked out onto stage wearing the most stunning white evening gown you have ever seen, sang 'Rise Like a Phoenix' live to goose-bump perfection, walked the length of the hall at Vienna's Wiener Stadthalle still singing, introduced the Eurovision countries for the evening, and then proceeded to host the Green Room like a pro.
In fact, Conchita Wurst not only pushed aside the three women actually hosting the event in the eyes of the viewing public, but she rocked that room unlike anything I've ever seen her do — and I've seen her do everything.
The evening began with the strains of the Eurovision Song Contest music followed by the usual footage of Conchita Wurst winning Eurovision 2014. Then Conchita herself appeared on stage in that aforementioned stunning white gown (designed by Austria's JCHOERL), and sang.
Mid-way through the song, she walked down the steps from the stage and out onto the floor. At this point, the ORF staging was pretty awful, like a 1980s variety show thrown together on a shoe-string budget, with a spotlight on her as she walked through a crowded passageway to get to the green room. It distracted from her performance, and appeared to be designed by someone with few original ideas.
What is amazing about Conchita Wurst, though, is even in the midst of dismal staging, she is on point like nothing you have seen, with absolute mesmerizing focus and an ability to draw the camera's gaze to her like nobody else. She really is the 21st century's version of Marilyn Monroe — the one with the 'it factor' you can't describe, but you know it when you see it.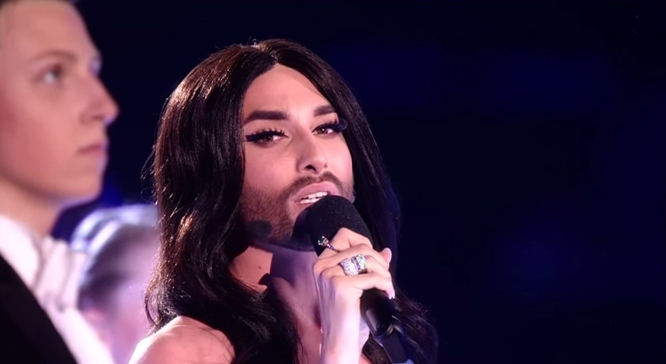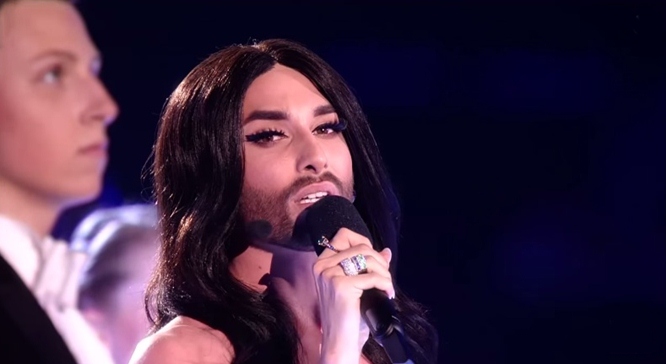 At the top of the stairs to the Green Room, Conchita paused, announced each country as they ran down to the stage, and then finished up the opening number with that iconic 'Rise' high note, a long silent pause, and a sexy, sultry gaze into the camera before she announced "Ladies and gentlemen, welcome your hosts".
But it wasn't all over for Conchita Wurst. She was back a few minutes later in the Green Room and interviewing the candidates.
And here was the first time I could tell she was nervous, (well, she's never done interviewing before, and certainly not on this epic scale. I would have been terrified). But, honestly, I was probably one of only 10 people who picked up any sings of nervousness at all, as you'd have to know her really well to notice.
Yet, during the three segments she was in the Green Room, she still managed flawless interviews, and did them all with an air of sophistication, cheekiness and style. In fact, I loved Copenhagen's Lise Rønne in the Green Room in 2014, I thought she was great, but Conchita kicked her butt into oblivion.
My only criticism? I wasn't a fan of the blue pants suit at all. It was old-fashioned, something my grandma would wear (minus the strange peekaboo tattoo cutout) and so unflattering on her. (Honey, dark blue is so not your colour, and especially when there's so much of it).
All in all, I'd say Eurovision 2015's semi-final 1 was one of the biggest highlights of Conchita Wurst's career. She showed she could not only pull off an incredible live version of 'Rise Like a Phoenix' in front of several million people without flinching once, but that she could also rock it in the interview department like someone who had been doing it for years.
I can't wait to see her in semi-final 2 on Thursday and, of course, in the grand final on Saturday night. She's going to rock like no other.
As for my final thoughts on the subject? My tweet last night describes my feelings for Conchita Wurst at this particular moment perfectly. Honestly. It does.
Now watch her spectacular performance below.
I think I just became a lesbian. LOVE @ConchitaWurst. LOVE HER, LOVE HER. #AUT#ESC15 pic.twitter.com/3WTiHZnfTu

— MichelleTopham (@MichelleTopham1) May 19, 2015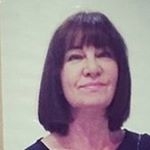 Latest posts by Michelle Topham
(see all)