I wasn't even going to bother writing about this as Conchita Wurst and 'Big Brother' is such a non-story, except for the news media that kept trying to make it so.  (It would only have been a story if Conchita was actually going to do 'Big Brother', in which case I would have been screaming my head off at the stupidity of it all – thankfully, I don't have to).
But, as I've had three people tell me this week they'd 'heard' Conchita Wurst will be showing up in the house for the new Big Brother season, I thought I'd better swallow my disgust and state categorically – "Conchita Wurst will not be doing Big Brother".
How do I know? Because she said so.
Advertising
Caught on the red carpet by the Eurovision blog 'WiWiBlogs', (love that site!), Conchita stated once and for all "No, I'm not going to do Big Brother".
Don't believe me? Watch it below, and then say after me "Halleluja".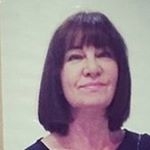 Latest posts by Michelle Topham
(see all)