There's an interview gone up on Conchita Wurst's Facebook page (see video below). A first interview with an Israeli TV station she recorded in Vienna recently that I liked
What's interesting about this Conchita Wurst interview, however, isn't what she says as, due to the questions the interviewer asks, that's really just 'more of the same'. Instead, it's how she says it. With a slight 'attitude' we don't see often, a definite sense of 'mild anger' beneath the surface in spots, and with an honesty about how she feels about certain things that makes me like her even more.
Because it's obvious to me, there's a lot more to Conchita Wurst than meets the eye, and depths of emotions we have yet to be exposed to.
In this Israeli interview, though, she took a tiny step forward and, me, I loved it. Because, while to some, she might come off as slightly "strident", which is what two Conchita fans messaged me about last night when the interview first went up online ("Is it just me, or does she seem a bit 'strident' here in places?"), I don't see it that way at all.
I see it as someone who has spent a huge part of her life being overloaded with abuse about who she is and what she stands for. I see it as someone who, I think, probably had to struggle to stay as positive and sweet and kind and gentle as she so obviously is. And yet who, at the end of the day, still must have a hell of a lot of anger about what she's been put through. Anger that occasionally comes out in tiny little moments you have to look closely to catch.
And, frankly, if it was me, I'd be so angry I'd be the screaming Banshee of Irish legend with the blood red eyes and the permanently open wailing mouth because, me, when it comes to the things she's had to go through, I'm the bloody 'strident' one.
As for her, if she's annoyed or angry occasionally about what she's had to deal with, from a child being called awful names because of liking to wear dresses, to an adult being called even worse names, as well as being bombarded with death threats just because she wanted to represent her country at the Eurovision Song Contest, who the hell wouldn't be?
So she sounded a bit irritated when she said "I never thought of asking someone if I could do it [*wear the beard] because it's my life". And she sounded annoyed when she was asked "Did you receive any threats from Austrian groups or others?" and she replied, "Yeah, I did, but I don't care. I'm very impolite when it comes to that. You know everybody got their own opinions….You should just respect the fact that we're there……..So I don't really care about their opinions because that was my moment and I loved it, and nobody got the power to take that away from me".
All I can say to any of that is, if you had had to put up with the shovel loads of sh*t she's had to put up with for what probably seems like forever, and with a myriad of people telling her just how she should live her life, then I'd dare you not to be just a little angry.
And, no, Conchita Wurst certainly doesn't need my permission to be angry. Or anyone else's, for that matter. But….whether she needs it or not….she'll always have it from me. Because, angry? Sometimes it's the only emotion that fits.
Disclaimer — Everything I write about Conchita Wurst is what I see. It, of course, does not make me correct. Sometimes I probably am. Sometimes I'm probably not. I'm just pointing out what I see, and it's up to you to make up your minds. All I can say is, try to make up your own minds without quoting me back at her. Because, if I do move to Vienna later in the year, I really would prefer it if she didn't completely hate me.
Looking for more information on Conchita Wurst? Try these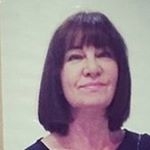 Latest posts by Michelle Topham
(see all)