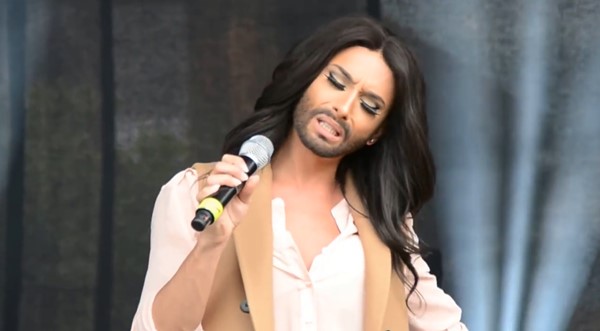 Note: You'll find #39 here and #40 here
(#38) — Conchita Wurst's 'Unbreakable' soundcheck — Bad Mitterndorf — 7th September, 2014
Honestly, this would be far far higher up the Conchita WURST's Top 40 Best Live Performances list I'm currently putting together if it hadn't been a soundcheck, so it's a bit of a cheat, and if it was a performance of the full song.
As it stands, however, Conchita's 'Unbreakable' soundcheck in her hometown of Bad Mitterndorf in late 2014, filmed soon after winning Eurovision, will always be one of my all-time favorites. And it will always keep showing up — no matter what kind of list I'm putting together.
Because even though the camera videotaping her sing has a wavy effect that makes you feel a bit sick as you watch, just listen to her voice and watch her expressions.
And you'll see immediately why she/he (Tom Neuwirth) has produced some of the spectacular performances she has since then.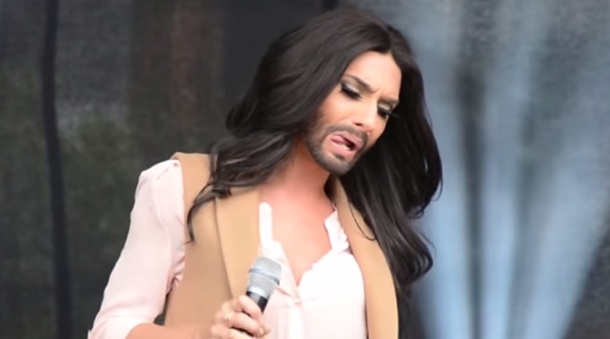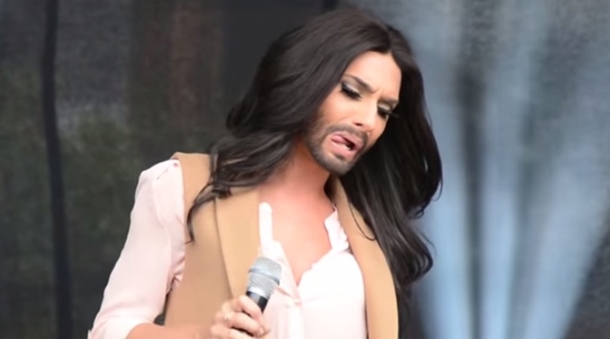 It's in the way she is so focused as she sings that every emotion connected to that song is right on the surface of her skin. (And remember, this is just a soundcheck).
It's that, not only is she at her most beautiful then, but that she is so beautiful she was the Austrian version of classic Italian beauties like Sophia Loren or Gina Lollobrigida.
In other words, he inhabits her so fully she is utterly believable as one of the most beautiful women you have ever seen. Even with the beard.
And it's how, while her voice is strong and conveys everything she is feeling as she sings, when she gets to 1:30 and sings "From the pieces…you're beautiful" with those absolutely enormous notes, and that expression of almost agony on her face, there could never be any doubt from then on as to just how talented Conchita Wurst already was.
Or just how far she was going to go.
And I remember watching this video the day it was uploaded to YouTube. Back in the United States, as I sat in the kitchen with my mother.
I remember showing this 2-minute snippet of a soundcheck to her. My mother, who did not understand why I liked Conchita Wurst so much, and certainly did not understand why I was moving to Austria because of her.
My mother who had said so many times in the few months prior, "Well, she might have won Eurovision, but she won't last long. Eurovision singers never do".
My mother, who really didn't care for this drag queen I was enamored of, but who watched this 2-minute snippet, then turned to me and said, "Well, you might be right. She might go on to be world famous. Because, yes, she can definitely sing".
Note: (Here's the original piece I wrote about this short soundcheck back in 2014 — Conchita Wurst, Weltstar? This Bad Mitterndorf video proves it).
Meanwhile, I'll be back on Thursday with #37 on Conchita WURST's Top 40 Best Live Performances.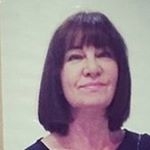 Latest posts by Michelle Topham
(see all)