Conchita's music video of Falco's 'Rock Me Amadeus' is artistry at its most perfect
Conchita's new music video of 'Rock Me Amadeus', however, is something else.
From the moment it begins, with quick shots of Conchita in various outfits, including the glittery top and black patent leather pants she wore during last night's performance, (a sort of ultra-modern version of the tuxedo Falco wore in his video), the scene is set. And, as a viewer, you know this one will be avant-garde, and a little disturbing.
That disturbing atmosphere is ramped up, however, as Conchita stares at the camera with alternating looks of disdain, arrogance, vulnerability, defiance, inquisitiveness and insanity, only to become more unnerving as flashes of a blurred out bare-chested Conchita give off almost a feeling of threat. But threat to her and her sanity, not to us.
But what makes this video utterly brilliant, and artistry at its most perfect, is how Falco's musical story of Wolfgang Amadeus Mozart in Conchita's hands becomes something much more dramatic. Filmed as it is from the waist up, focused completely on her face and arm movements, and with nothing more complicated than a black or white screen behind her.
Study the shots of the bare-chested artist with arms outstretched and hands moving to the music, shaking as she maniacally conducts an orchestra only she can see.
The alternating looks of absolute strength and utter vulnerability that seem almost to be bordering on madness. The way she inhabits that concept like it is a second skin, and creates an entirely new persona with just a song, ever changing facial expressions, and the emotions radiating from her.
That is the brilliance of Tom Neuwirth. His ability to step outside of himself, and be someone else entirely. The rarest of gifts that make this fascinating artist so enormously complex.
An artist that can pull off what, in anyone else's hands, would be a simple video for a cover song, but in his is a work of art.
Watch Conchita's 'Rock Me Amadeus' music video below. But don't just watch it once. Because it takes a few times through to notice the subtleties of her facial expressions, the arm movements, the emotions, and to understand what she wants to say.
(**And don't miss that split second shot of Conchita in that mask as it's a perfect representation of being 'Austrian'. Polite and conservative on the outside, with a kinky interior. 🙂 🙂 Love it!).
The folks behind the video
Arrangement, Producer: Edo Meyer,  EDO MUSIC http://edomusic.net
Mix: Martin Kromar ECHOPILOT http://echopilot.at
Master: Georg Tomandl SUNSHINE MASTERING http://sunshinemastering.com
Director, Editing: André Karsai KASEE http://kasee.at
Camera, Grading: Johannes Dürhammer JAZZTIME.film http://jazztime.at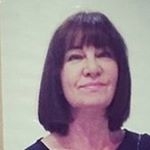 Latest posts by Michelle Topham
(see all)