If you're a Conchita Wurst fan (and, if you're not, what's wrong with you?), you're probably desperately trolling the internet for the best and most updated Conchita Wurst information every day. I know I am.
That's why I'm pointing you in the direction of Conchita Wurst's official fan page on Facebook. Called 'Conchita's Wurstgemeinde', ('Conchita's Sausage Community') it is updated throughout the day with updates that include hundreds of photographs from recent Conchita performances, reminders of where she's going to be singing next, news about events she's participating in, online competitions you can vote for her at, and the latest news stories and videos from all over Europe.
Advertising
Conchita's Wurstgemeinde also has a dedicated group of fans that follow her every move, so if you like to talk to people with similar opinions about your favorite Austrian singer, you'll love it here.
In fact, this is now such a great place to visit for all your Conchita Wurst news, the lovely La Wurst herself just mentioned it on her Facebook page (see her post above).
Just remember, if you do head over there, please 'Like' their page to give them your support and then, while you're at it, please 'Like' Conchita Wurst's Facebook page as well.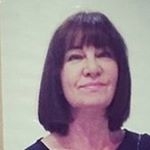 Latest posts by Michelle Topham
(see all)