Conor McGregor Denies Appearance in 'Game of Thrones' and Pursues Vegas Fight with Floyd Mayweather
There has been a rumor going around for a while that UFC fighter Conor McGregor would have a cameo appearance in an upcoming episode of the seventh season of Game of Thrones. A rumor that was driving fans crazy, they wanted it so much.
Sadly, it turns out that is not actually true, as McGregor explained this week during an interview with the Good Times Network variety channel when he talked about someone from the show visiting him backstage after a fight.
"That was everywhere and I've never even heard about it! I heard about it once after a fight backstage in the dressing room. I'm banged up, my shin's in a heap, I've been kicking his knees straight for 25 minutes, my leg's in bits, and he's trying to offer me a Game of Thrones role", he said.
"And I'm saying, 'Listen, come at me with shit I want to hear, I'm not trying to be in show business, I'm trying to be in the fight business'.
"It went everywhere, like, months later! So I don't know where that came from. But I've never been in contact with nobody from Game of Thrones, and now I'm starring in Game of fucking Thrones."
As you can tell from that, Conor McGregor is more than a little frustrated.
Then again, there are so many rumors always flying around Game of Thrones, you have to take much of what you hear with a grain of salt. At least until it's confirmed.
Several actors from the show have even complained about the rumors in the past, saying they get a little bit out of control, particularly when most of them are created from not one speck of reality.
As for Conor McGregor, he of the fabulous gorilla head tattoo? Well, he's getting a lot of free publicity from this and, of course, he will be thrilled. He also announced this weekend that he has put his UFC career on hold while he pursuits a major fight with Floyd Mayweather in Las Vegas, as that is what he currently wants most in the world. Game of Thrones? Never heard of it.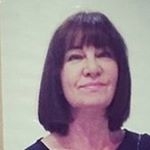 Latest posts by Michelle Topham
(see all)