When you listen to Irish mixed martial artist Conor McGregor talk about his beliefs, it's hard to believe he is only 27 years old. After all, few people at that young age have the ambition, drive and determination that he does when it comes to being hungry for success.
Conor McGregor was on Conan this week where he talked about that obsession, and his belief that it doesn't take 'talent' to achieve greatness. But instead it just takes hard, hard work.
Because McGregor believes if you want something badly enough that you are completely obsessed with it, then you will be successful, as obsession tends to make you work hard and great success is often the result.
As an example, McGregor talked about starting out as a plumber and hating what he was doing. Then one day, when the weather was particularly bad, he remembers standing outside in the rain and deciding,
"It's cold, it's dark, it's damp and I'm looking around at everyone else and…for me, it just wasn't the life I wanted to live. And I remember during one lunch break…it was pissing rain, and I just said to myself…there was some music playing…and I was like, I'm out of here. I'm just going to drive out this building".
And that's what he did. He drove home, told his parents he was done with being a plumber and that mixed martial arts was what he wanted to do. Soon after, he turned professional and the rest is history.
Conor MdGregor tells Conan about his gorilla head tattoo
As of this year, Conor McGregor is number one in the flyweight rankings, number 3 in UFC pound-for-pound category and the fifth in the world pound-for-pound fighter for Sherdog.
Watch Conor McGregor talking on Conan about hard work, not talent, being responsible for success in the video below. Got to say, I agree with him.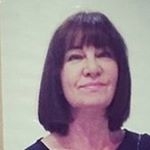 Latest posts by Michelle Topham
(see all)