Anyone who knows me knows I am a sucker for men with beards and tattoos. Love them. Simply love them. So I was thrilled to watch UFC featherweight contender Conor McGregor on Conan last Thursday night (July 2nd) and be able to check out his amazing tattoos.
McGregor has two large tattoos, one on his chest and the other on his abdomen. The tattoo on McGregor's chest is a gorilla wearing a crown and eating a heart (an unusual combination of symbols, I guess, but it looks cool), and the one on his abdomen is a tiger's head.
Conor McGregor also has various smaller tattoos on his forearm.
Interestingly, though, Conor McGregor's tattoos don't have a particular message or a meaning like most other people's tattoos do (including my own). McGregor says he just chose them because he likes the way they look. "You know you see some people with a goldfish on their ass cheek and it symbolizes…you know…hope or something. But I just like the way it looks so…".
Well, there isn't any law to say anyone's tat has to have an actual message attached. So, I say go Conor. You do you!
Related: Conor McGregor says it's hard work not talent that will make you successful
Now watch him explaining all about them in the video below.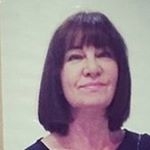 Latest posts by Michelle Topham
(see all)