It was announced the upcoming Overlord IV anime series will premiere in 2022 and, along with that announcement, the first key visual for the fourth season was released today as well as a trailer.
The Overlord IV key visual has Overseer Albedo front and center where she belongs, with Ainz Ooal Gown the Overlord himself, plus vampire Shalltear, Commander Demiurge, dark elves Aura Bella and Mare Bello, and head butler Sebas Tian standing behind her.
The just released Overlord IV trailer doesn't give us many other hints about what we can expect in the fourth season, other than the suspenseful music suggesting our favorite game characters and Ainz' vast war machine will be under threat.
Shocker.
As if an approximate premiere date, a new Overlord IV key visual and a trailer wasn't enough to keep fans happy for a while, the world of the fictional game is also going to be featured in a new 2D action game.
The game is titled OVERLORD -ESCAPE FROM NAZARICK– and will be based on an original story from Overlord author Kugane Maruyama. The plot will concentrate on Clementine, the psychopath who was once a Black Scripture member.
The Overlord game will be coming out on both the Nintendo Switch and PC via Steam, although no release date has yet been announced.
Watch the new Overlord IV trailer to get an idea of just how exciting the new season will be, and check out the beautifully drawn new Overlord IV key visual.
And, is it just me, or are you as excited to realize we will soon get to see what has been going on with Ainz and the gang since we last saw them more than three years ago?
Especially as the same main cast will be back to play them.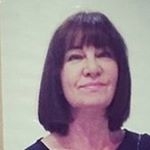 Latest posts by Michelle Topham
(see all)