Publisher XSEED Games is releasing a Corpse Party remake later on this year that, among other things, introduces two new characters — Miku Shirayume and Ryoka Iwami — two girls who apparently will have their own roles to play in the legend of Heavenly Host Elementary School.
The game is a remake of the 1996 original, which was created on RPG Maker software, and has since become one of the most iconic games in the horror genre.
The remake was released in Japan earlier in the year under the title Corpse Party: Blood Covered…Repeated Fear.
The new Corpse Party (2021) remake will feature the five chapters in the original game plus 14 new chapters with different endings, as well as two original chapters focusing on game favorites Ayumi and Yoshiki.
It will also be fully voiced in Japanese.
Steam describes the plot of the Corpse Party (2021) remake in this way:
A friendship ritual gone awry transports high school student Ayumi Shinozaki and her friends to an alternate reality version of a tragedy-stricken institution that stood on the site of their own school long ago. As the vengeful spirits of elementary school students threaten their lives and their sanity, their only hope of survival—much less escape—is to uncover the chilling details surrounding the murders of those trapped before them.
The Corpse Party (2021) remake will release on October 20th on PlayStation 4, Xbox Series X|S, Xbox One, Nintendo Switch, and PC via Steam, GOG, and the Humble Store.
For those who want the PC version of Corpse Party (2021), but are also interested in the original version of the game, be sure to take advantage of the 25% discount offer on both GOG and Steam.
Watch the new Corpse Party (2021) launch date trailer.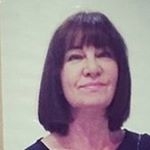 Latest posts by Michelle Topham
(see all)