XSEED Games has just announced the cult classic horror game Corpse Party: Blood Drive is coming to the Nintendo Switch and PC on October 10th, 2019.
The direct sequel to Corpse Party: Book of Shadows, Corpse Party: Blood Drive comes with an HD makeover, Japanese voice acting throughout the game, 3D audio, a dynamic lighting system and a faster framerate.
It is also the first game in the series with the characters fully rendered in 3D.
Corpse Party: Blood Drive is the eighth game in the Corpse Party series and was released for the PlayStation Vita in Japan way back in 2014.
North America got it on the PS Vita at the end of 2015, and for Android and iOS in January, 2017.
It's been a long time coming to the Switch and PC, though. Until now.
Check out the Corpse Party: Blood Drive launch date trailer below and then decide, can you survive? If you think you can, reserve it on the Switch and pick it up on Steam for PC from October 10th.
And, if you want to get yourself in the mood for that kind of bloodthirsty gameplay, the original Corpse Party title is already available on GOG DRM-free and it's an awesome game.
Related reading: The YU-NO:A Girl Who Chants Love at the Bound of This World trailer is out and it's cool — watch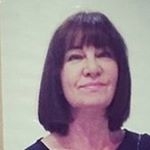 Latest posts by Michelle Topham
(see all)