One Japanese artist I have begun to follow closely is the country's top cosplayer Enako.
A cosplayer, singer and voice actress who has more than 1.7 million followers on Instagram, 1.3 million followers on Twitter, and almost a quarter million YouTube subscribers on a channel that has only been open for seven months.
And, yes, I think Enako is adorable, and that she pulls off so many cosplays she does incredibly well.
But…my interest in Enako is more than that.
My interest is based on watching Enako as Japan's smartest business woman, as it is obvious that is who she has become.
Take a new report on Crunchyroll quoting the cosplayer herself stating she has earned earned 100 million yen (approximately $875,000) so far in 2021, and the year isn't yet over.
Not only is that an amazing feat for a cosplayer who hasn't been able to appear in most of the events she would normally appear in due to Covid-19 restrictions in Japan, but that money is also double what Enako earned last year.
View this post on Instagram
Why is Enako Japan's smartest business woman?
There are several specific reasons why I believe Enako is Japan's smartest business woman, however. Things that other women in the entertainment world should be emulating if they wish to become as successful as she has become in just a few years.
Enako is incredibly professional, and it shows in the work she releases. Everything is high-caliber, with every photo she releases making her looking perfect, every YouTube video beautifully lit and every photo book with the most stunning photographs.
Enako has business skills that are not only intuitive when it comes to helping her make money, but that also encourage companies to promote her. Those skills became apparent when she announced recently, if she was on the cover of a Japanese magazine, she was doing the photo shoot for free. Why? Because Enako believes being on a magazine cover is so beneficial for her, she doesn't need to take money for the shoot. After all, she will reap other rewards from doing so. Due to that, of course, she is appearing on even more magazine covers as, come on, what magazine would turn down a free cover girl who looks as amazing as that????
Enako diversifies her career, so she has multiple income sources and isn't counting on her cosplay work at industry events to earn a living. She runs a successful Instagram channel, she self-funds photo books that must earn her a pretty penny, she voice acts for anime and video games, and she hosts Yu-Gi-Oh! events. The Japanese cosplayer also recently kicked off a YouTube channel that now includes videos of her gaming — something she apparently loves to do. But, while other YouTubers have a small in-set video of themselves playing the game, Enako sometimes has the game as the in-set and her own face front and center. Come on, she is who fans come to see and not the game.
Enako is consistent in everything she does. Her photos and cosplay, while visually gorgeous, are always a mix of sweet, sexy but with an innocence in them you wouldn't necessarily see from a western artist. Her personality always comes across as sweet and cute in everything she does. The look of everything she puts out has a consistent feel to it across all platforms. Fans love consistency, as they like to have their opinion of the person they like proven in every new piece of media released. Enako understands that and so that is what she gives them.
Enako doesn't hide her personal relationship with her boyfriend, pro-gamer Kenki, or make apologies for it. In fact, when the gossipy and somewhat sleazy website Bunshun Online (no, I'm not linking to it) asked her management about the relationship, instead of trying to hide it, they confirmed it. Enako herself then said "Perhaps, due to this news, there will be fans I lose, but I think there's nothing I can do about that. Given that, I'm also a grown woman…" That is a sign of an incredibly strong woman who won't hide who she is just to placate a few jealous fans. After all, if you love her, you love her no matter what and you should want her to be happy, eh?
Enako is obviously planning a solid career years into the future as, when she spoke about making 100 million yen this year, she also commented that she only spent around $45,000 of that, and a lot of that was on video games. That tells me she is already making sure she has plenty of capital available long into the future when her cosplay career is over, and she wants to move onto other things.
In other words, Japan's smartest business woman is a 27-year-old, highly intelligent, business-savvy woman who knows her own mind, cares about her fans but doesn't allow them to negatively impact her life, and is likely an artist that will be successful for many years to come.
Just watch one of Enako's YouTube videos below, and it's easy to see all of the points I've mentioned.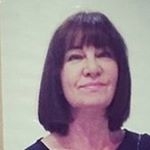 Latest posts by Michelle Topham
(see all)