Console players may be disappointed this week to learn developer CD Projekt may be having second thoughts about launching Cyberpunk 2077 on PS5 or Xbox Series X/S in 2021.
Even though a 2021 release date had been promised when the ports were first announced.
According to SVP of business development Michał Nowakowski , CD Projekt doesn't want a repeat of the events surrounding the original release of Cyberpunk 2077 last year, when gamers were outraged at how broken the game turned out to be at launch.
Up to and including not even booting up properly for many, and with the PlayStation Store eventually pulling the game of its platform for more than six months due to so many customer complaints.
Various investors in the game even filed lawsuits against CD Projekt.
That is why, Nowakowski says, the company does not intend to over-promise with the Cyberpunk 2077 PS5, Xbox Series X/S launch and then have fans devastated by what they get.
Instead, the Polish video game developer plans to take their time with the ports so that, when they do launch, players get a superb experience.
In other words, some time in 2021 is still the target for the ports, but don't be surprised if they kick over into next year.
The same also applies to The Witcher 3 ports.
The Witcher 3 may not come to PS5, Xbox Series X/S in 2021 either
In the Witcher 3's case, however, this is primarily due to the game being ported by an outside development team at Saber Interactive.
So, while CD Projekt has some control over that game's release date, it is still down to the speed in which the Saber Interactive guys are able to finish the job. And, of course, finish the job well.
Meanwhile, CD Projekt has a quarter of its staff, 160 people, working on the upcoming Cyberpunk 2077 expansion.
It is the first expansion for the hit game, and something fans have been desperate to get their hands on for months.
By the way, if you haven't yet played Cyberpunk 2077, and want to see why more than 13 million people have already bought the action RPG, check out YouTuber Lacry's full playthrough below.
It is more than 17 hours long, and without commentary, so a helluva ride to watch.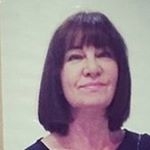 Latest posts by Michelle Topham
(see all)