Every time I see Courtney Act sing, I'm always amazed she is not more famous than she is. She has an amazing voice, great stage presence, she looks flawless and gorgeous, and she's an incredibly nice person. In my mind, everything you need to make me a fan.
When I just watched Courtney Act sing 'Ugly' live at the Gramercy Theatre in New York City, I thought all that again. Because she gives a fabulous live performance of 'Ugly', particularly as it's a track that is auto-tuned on its official release. Yet, even with the lack of auto-tuning here, she still manages to modify it so well on stage she kills it.
Now, all I'm praying for is a bigger venue for her. She deserves it.
Courtney Act's 'Ugly' is one of the tracks from her new 6-track EP Kaleidoscope. Watch her live performance of it below and, of course, grab her EP on iTunes. She released it herself so, unlike when you buy music from other artists and most goes to their record labels, in this case most of it goes to Courtney. I support that.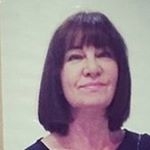 Latest posts by Michelle Topham
(see all)