I know my morning is complete when I go to YouTube and find a new upload of Courtney Act teaching her viewers how to shave their legs. An upload in which the adorable Courtney spends four minutes sitting on a bath tub, being as cute and funny as always, and actually doing a step by step instructional on leg shaving.
Now, as someone who was taught how to shave her legs when she was 12 years old, getting instructions on how to do it wasn't something I really needed to spend my time on.
But you've got to admit, there is a bit of a turn on about watching one of the world's most gorgeous drag queens dragging a wet razor over her already perfectly smooth and perfectly shaped legs. (No, my legs will never look like that).
As one girl said in the comments below the video, "You make me so unsure about my sexuality".
Watch Courtney Act teaching Leg Shaving 101 below. Fabulous, eh?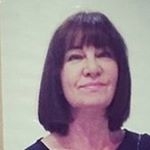 Latest posts by Michelle Topham
(see all)