Australian drag queen and singer Courtney Act has started a make-up tutorial series on her YouTube channel which is fabulous. So far, she has three videos up but, as she's asking for suggestions for future make-up tutorials, and the videos she has up are already getting a large number of views, I've a feeling she will be doing a lot more of these.
Courtney Act's make-up tutorials started out with a video showing how to flatten down your eyebrows with a gluestick. Apparently, this is something drag queens sometimes do to make eyebrow hairs look smoother and more feminine, as well as to make it easier to cover them if necessary and then re-shape them with make-up.
Of course, 'real girls' can also use the glue stick trick to shape and flatten their eyebrows. There's certainly no law against it.
Courtney's second video shows how to contour your face to give it more definition, and to highlight your good points while concealing the ones you would like to be less prominent.
Her third video covers how to do natural drag make-up, but it's also perfectly useful for girls as she had a few tips in there that I had never tried. She also demonstrates how to easily apply false eyelashes — always a struggle, even for us real girls.
Of course, I watched Courtney Act's make-up tutorials and realized yet again how much time drag queens spend on their faces to make themselves look so beautiful. Considering my normal make-up routine is a bit of powder, a dab of brown eyeshadow, a quick lick of mascara and a light lipstick and I'm out the door, she certainly puts me to shame.
Do watch Courtney's make-up tutorials if you have even the slightest interest in make-up tips or in drag queens in general. They're exceptionally well done and, as usual, she's cute and funny and smart, so they're entertaining as well.
You'll find her first three videos below.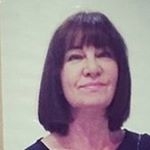 Latest posts by Michelle Topham
(see all)