It has been looking for a while like the Netflix Cowboy Bepop live action adaptation was in trouble.
First, John Cho the actor who plays Spike Spiegel had an accident during filming and damaged his knee. As a result, he had to have surgery and then spend several months in physical therapy in order to recover.
That meant none of his scenes in Cowboy Bepop could be filmed so filming was essentially shut down.
Then as Cho's recovery was complete New Zealand, the country where the show is being filmed, shut its borders due to COVID-19. That action again put a stop to filming on the series, which has been halted every since.
Thankfully, however, things are starting to look up for the catastrophy-ridden show as the New Zealand government announced this week certain film crews and actors would be allowed back into the country.
The shows on that list include the Cowboy Bepop live action adaptation, with the New Zealand government saying 19 crew members would be allowed back into the country along with some of their family members.
All must be tested for COVID-19 before being allowed to film, and all will be expected to self isolate for 14 days upon arrival.
Filming of the new 10 episode series is then likely to start up again in the next few weeks.
Cowboy Bepop stars John Cho as Spike Spiegel, Danielle Pineda plays Faye Valentine, Mustafa Shakir is Jet Black, Alex Hassell plays Vicious and Elena Satine as Julia.
The show is expected to air on Netflix some time in 2021.
Other shows being allowed into New Zealand include the new Jane Campion movie The Power of the Dog, James Cameron's Avatar sequel, the Lord of the Rings prequel, and two other Netflix series DC Comics' Sweet Tooth and Power Rangers Beast Morphers.
The rational for this, according to the New Zealand government, is that these productions are expected to bring in over $400 million and give several thousand New Zealanders jobs.
You just have to wonder what about the tens of thousands of other New Zealand jobs that have been negatively affected due to the country's lockdown?
Or are they not as important as TV shows and films?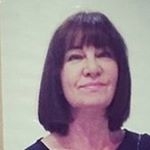 Latest posts by Michelle Topham
(see all)