Now I'm not a gamer who pre-orders games, ever. But some gamers are. If you're one of those gamers who loves to pre-order video games for all the extra goodies and exclusives you get with them, then you might want to hop over to GameStop, as a pre-order of Saints Row IV: Commander in Chief Edition at GameStop will get you some nice extra 'Merican goodies, including:
The Screaming Eagle Jet — where you get to fire rockets out of your talons
The Uncle Sam Uniform – well, you might as well look as 'All-American' as you can when you're kicking some major alien ass.
The 'Merica Weapon – comes with rockets and flamethrowers
The way Americans often fell about their country, though, I'm guessing this special edition game could very well be a big seller unlike, if we ended up with the Saints Row IV: Union Jack Edition in the UK — it would probably sell three units.
Release date for the Saints Row IV: Commander in Chief Edition is August 20th, 2013, but it's available for pre-order for the digital download version now.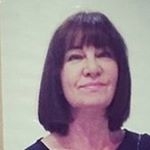 Latest posts by Michelle Topham
(see all)