Crackdown 3 walkthrough proves the game is bad
New action-adventure game Crackdown 3 was released on Xbox One on February 15th. Since its release, the game has received 'mixed reviews', with more falling on the negative side than the positive.
No surprise really. As one reviewer said, "Crackdown 3 is what it'd feel like if Netflix made a video game". In other words, a lot of hype but kinda shit.
Especially as the release of the sequel to Crackdown 2 took nine years and, after Crackdown 3 has been delayed so many times since 2016, it is hard to figure out how it is still getting such bad reviews.
So bad from what I read, I wasn't going to spend $60 on a game potentially this poor. Nor do I want an Xbox Game Pass — even if Crackdown 3 comes with it for free.
So what was the next best thing?
Fire up a Crackdown 3 walkthrough, to get the gist of why so many critics hate this game. And to see why Metro gave it a 4/10 with the comment:
"A tragic end to Crackdown 3's long and painful journey, with an unremarkable campaign mode and a multiplayer that is a disaster in terms of tech and design".
Or, on the other hand, to see why gamers on Reddit say, not only is Crackdown 3 far better than whining critics are reporting, it is actually a helluva lot of fun.
Yep, without the will to actually buy the game, a Crackdown 3 walkthrough was definitely needed so I could figure out why reviews for the game are so schizophrenic, and who is telling the truth.
GameRiot's Crackdown 3 walkthrough is upbeat and a lot of fun
Interestingly, there aren't that many YouTube gamers playing Crackdown 3 right now, which meant I ended up on a channel I don't always watch — GameRiot's. That is nothing to do with his gameplay, which is good, but because he does his game walkthroughs with commentary and I prefer mine without.
But, GameRiot's Crackdown 3 walkthrough is not only upbeat right from the beginning, as he was so excited to be playing the game, but the whole way through it's a lot of fun as well.
GameRiot's Crackdown 3 walkthrough completes the full single-player gameplay in normal difficulty in nine videos, and in just over four hours.
So, no, it is not a long game.
Watch the first episode in GameRiot's Crackdown 3 walkthrough below. You can watch his entire Crackdown 3 walkthrough series on his YouTube channel.
My verdict, after sitting through his series?
Crackdown 3 is far better than many critics are saying. Not a perfect game by any means, but a game that doesn't take itself too seriously, has nice graphics, is similar to the original Crackdown and is just a helluva lot of fun.
And how many games can you say that about nowadays?
Related Reading: This Far Cry New Dawn walkthrough is the full game in just seven hours — yep, it's that short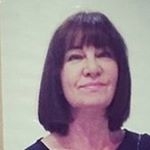 Latest posts by Michelle Topham
(see all)