While we all miss Craig Ferguson and his late night TV show (well, I do. He was always the best late night talk show host ever), apparently Craig Ferguson does not miss late night TV at all.
In fact, that was one of the many things Ferguson told Seth Meyers this week, when he made an appearance on Late Night with Seth Meyers. Many things because Ferguson barely stopped talking, while poor Seth could hardly get a word in.
Craig Ferguson is funny, though, and now that he's not on his own TV talk show, he's even more relaxed than before. Whittering on about Donald Trump running for the presidency (the only reason he'd still like to have his own show, so he could slam him), Donald Trump's mother being Scottish, and how everybody seems to think late night talk show hosts are friends with each other.
But he was at his funniest when he was talking about not missing late night TV, as he commented "I miss it for the Donald Trumpyness of it all, but the whole coming in and doing that and saying "Oh, guess what, now your movie…" come on, man", which really made me laugh. Because you know that is just how most late night talk show hosts feel when they have to pretend they love a guest's movie, TV show or music. Irritated by it.
Watch Craig Ferguson on Late Night with Seth Meyers in the video below. Man, I miss him.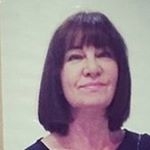 Latest posts by Michelle Topham
(see all)