Craig Ferguson Wins Daytime Emmy for  "Celebrity Name Game"
I'm always happy to see Craig Ferguson do well, as he's such a nice man. So to see him win a Daytime Emmy last night as best game show host for his syndicated "Celebrity Name Game" series was awesome.
"I never win anything. This is fantastic," said Ferguson, when he was handed the award.
Advertising
Fantastic for Ferguson as it turns out, as it sounds like he may have been worrying about life after the CBS' "Late Late Show", if what he mentioned at the Daytime Emmys can be believed.
According to Variety, after winning the Emmy, Ferguson said  "There comes a point where you have to move on and do something else, and that's why I'm so excited about getting this," he said. "It makes me feel encouraged. There may be a future for me".
All I can say is there's definitely a future for him, as he is so supremely talented, funny, and a genuinely nice person. Just makes me wish he'd stayed on at the Late Late Show, and that there were two such shows, as I'm now enjoying James Corden's version of the new Late Late Show immensely as well.
Congratulations to Craig Ferguson for his Daytime Emmy, though. Hugely deserved.
Advertising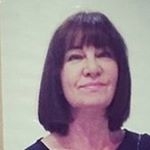 Latest posts by Michelle Topham
(see all)