With the ongoing anime A Playthrough of a Certain Dude's VRMMO Life just finishing up Episode 2 today, the King Amusement Creative YouTube channel has released a video of the anime's ending animation — but a much-welcome creditless version.
Along with the upbeat and catchy ending theme song — 'Kibou no Recipe' by Miho Okasaki – the creditless A Playthrough of a Certain Dude's VRMMO Life ending animation stars Milly and Pikasha (see above), although Pikasha has yet to make an appearance in the anime itself.
Advertising
He's so damned cute though, color me intrigued.
What is A Playthrough of a Certain Dude's VRMMO Life about?
A Playthrough of a Certain Dude's VRMMO Life anime is based on the hit light novel series written by Shiina Howahowa and illustrated by Yamaada.
It is somewhat isekai in nature, although the anime's plot takes place in a game world and features a gamer who logs out of the game after a few hours of play.
Well, he has to. He's a salaryman, and needs to go to work.
The anime series is directed by Yuichi Nakazawa (Animation Director for Bakumatsu), with Touko Machida (My Master Has No Tail) in charge of series composition, and character designs by Yuko Watanabe and Yuki Ohba (I'm the Villainess, So I'm Taming the Final Boss).
Advertising
MAHO FILM (I'm Standing on a Million Lives) is in charge of anime production.
The ongoing anime series is now streaming via Crunchyroll, with the first two episodes out so far for Premium users.
They have this to say about its plot:
Tanaka Taichi is just an ordinary 38-year-old who enjoys video games. He starts a new virtual reality multiplayer game called One More Free Life Online, naming his character Earth. Unlike his fellow players, he decides to master the most menial of skills in the game.

He cooks the finest meals, overbrews complicated potions, and hunts monsters with handmade weapons. His fantasy life begins!
Check out the just-released  A Playthrough of a Certain Dude's VRMMO Life creditless ending animation below, and keep your eyes out for Episode 3.
It should hit Crunchyroll on Tuesday, October 17th.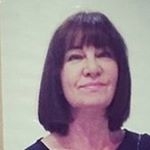 Latest posts by Michelle Topham
(see all)