Dark Gathering ending animation adds even more atmosphere to the creepy horror anime
The ongoing horror anime Dark Gathering got a creditless ending animation today via the Pony Canyon YouTube channel.
The art style of the creditless Dark Gathering ending animation is lovely in itself, but as it also features what I think is one of the prettiest anime theme songs of this season — 'Haiiro' by Kana Hanazawa — I have already watched it through seven times.
'Haiiro' by Kana Hanazawa (titled 'Grey' in English) was also officially released on all the main streaming platforms yesterday, with both a full-length version and the TV Size Version available to stream. (Listen to both via the Spotify widget).
The 25-episode first season of Dark Gathering premiered on July 10th and, with two episodes out so far, and anime fans rating it very high, is already proving to likely be one of the major anime hits of this year.
The Dark Gathering ending animation first aired at the end of Episode 2, and with its appearance has added even more atmosphere to this delightfully creepy (and superb) anime.
What is Dark Gathering?
Dark Gathering is based on the horrormanga series by Kenichi Kondo, and has a stellar staff creating each episode.
They include director Hiroshi Ikehata (Tonikawa: Over the Moon For You), Shigeru Murakoshi (Zombie Land Saga) who is in charge of series composition, and character designer Shin'ya Segawa (Pastel Memories).
Studio OLM (Summertime Rendering) is in charge of anime production.
The anime tells the story of Keitarou, a university student who has been a shut-in for several years after he had a disastrous encounter with a ghost.
Since then, Keitarou detests anything to do with the supernatural.
That is, until he becomes involved with his long-time close friend Eiko, and her young cousin Yayoi.
A child who lost both her parents in a car accident 18 months before, and someone who is now obsessed with contacting (and destroying) spirits for a very personal reason.
Dark Gathering is now streaming via HIDIVE and, if you enjoy a good horror anime, this one is a killer.
Now watch the just released creditless Dark Gathering ending animation below, and enjoy the gorgeous ending theme song 'Haiiro' by Kana Hanazawa along with it.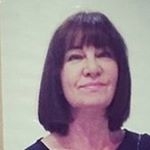 Latest posts by Michelle Topham
(see all)