The utterly adorable The Dangers in My Heart! ending animation has just had a creditless version released that, of course, shows off every aspect of the wonderful Anna Yamada.
From her beautiful and elegant side to her ditziness and, of course, her love of sweets and desserts.
The new creditless The Dangers in My Heart! ending animation also features the anime's lovely ending theme — 'Kazu Sentimental' by the huskily voiced Kohana Lam — which plays as all those gorgeous still pictures of Anna float languidly by.
A song, by the way, that is just one of the tracks from The Dangers in My Heart! soundtrack. A soundtrack that is one of the best out from an anime so far this year.
What is The Dangers in My Heart! anime series about?
The now airing The Dangers in My Heart! anime series, of course, is based on the hit manga by Norio Sakurai.
It is directed by Hiroaki Akagi (A Couple of Cuckoos), with scripts and series composition by Jukki Hanada (No Game No Life), and character designs from Masato Katsumata (The Quintessential Quintuplets 2).
Shin-Ei Animation is in charge of anime production.
The plot of The Dangers in My Heart!
The school-themed rom-com anime follows middle-schooler Kyotaro Ichikawa, who couldn't be more looked down upon at school if he tried.
That is why, desperate to get his revenge, he decides murdering class idol Anna Yamada might not be a bad idea. At least he would be able to get back at one of the people he believes despise him.
But, imagine Kyotaro's surprise when he suddenly meets Anna face to face in the school library and learns quickly, not only she is a dessert fanatic, but she's really quite weird herself.
And Anna, rather than looking down on Kyotaro, suddenly starts to treat him like a friend. Even going so far as to mercilessly tease him. Just like you would when you like someone.
Watch the creditless The Dangers in My Heart! ending animation below, and enjoy all those lovely pictures of Anna. One of my favorite characters of 2023 so far.
The anime itself is now streaming via HIDIVE.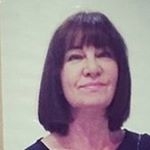 Latest posts by Michelle Topham
(see all)