Japanese hip hop unit Creepy Nuts is back on Sony's The First Take channel with yet another superb one-take live performance and a damned cool song.
This time, it is Creepy Nuts on The First Take performing 'Daten', the pair's bangin' opening theme for the hit anime series Call of the Night.
The hip hop duo also provided the equally superb ending theme song 'Yofukashi no Uta', as well as the insert song 'Loss Time'.
And I'll just throw it out there but, to me, Creepy Nuts' performance of 'Daten' on The First Take is even better than the original recorded version, as you really get to hear how good singer R-Shitei's is live, and how cool DJ Matsunaga mixing turns out.
The live one-shot performance is also cute to watch, as it begins with R-Shitei and Matsunaga joking about who they think will be the first one to "mess up".
After all, it's the first time they have performed the song live in front of anyone other than themselves.
R-Shitei jokingly decides they should lower the bar as much as possible before they start, so fans aren't too disappointed.
Needless to say, however, Creepy Nuts knocks their performance out of the park. Just like they always do.
And yep, they admit it at the end with a laughing "Nailed it".
Watch Creepy Nuts' 'Daten' performance on The First Take below.
The anime series Call of the Night is currently streaming on Crunchyroll.
RELATED: Watch Creepy Nuts perform '2 way nice guy' live on The First Take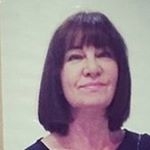 Latest posts by Michelle Topham
(see all)