As if it wasn't already cool enough Creepy Nuts had created an epic Call of the Night ending theme song with 'Yofukashi no Uta', the Japanese hip hop group was also responsible for the recently heard insert song on Episode 2 of the new vampire anime series — 'Loss Time'.
Yesterday, a new 'Loss Time' lyric video in Japanese was released featuring the segment of Call of the Night Episode 2 where the Creepy Nuts' insert song was played.
And, yep, it is just as fun watching the animation through a second time, as that song is hella good.
'Loss Time' is titled 'ロスタイム' in Japanese, and was played as Nazuna is flying Kou over the city.
The song itself will be officially released on Creepy Nuts' upcoming third album Ensemble Play.
The album is due out on September 7th.
By the way, if you love Creepy Nuts' 'Loss Time' as well as the duo's fabulous hip hop sound, you must watch a one-take live performance of their song 'Daten' the pair gave on the Sony-owned The First Take YouTube channel a month after 'Loss Time' came out.
Especially as they (Creepy Nuts' members R-Shitei and Matsunaga) admitted it was the first time they had ever performed live in front of an audience.
And man, did they do an amazing job.
Enjoy that and, of course, watch the short Creepy Nuts' 'Loss Time' lyric video below.
You can see the anime Call of the Night via HIDIVE.
RELATED: Who voices Call of the Night's Nazuna Nanakusa in that wonderfully naughty and suggestive way?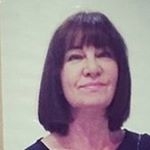 Latest posts by Michelle Topham
(see all)