One of the most beautiful games I have ever seen came as a surprise at The Game Awards earlier this month.
That game is from the Korean developer Pearly Abyss, it is an open world action-adventure called Crimson Desert, and it is a seriously gorgeous game.
So much so, landscape shots look almost like a travel video somewhere out in the wild, and characters are so life-like they may be some of the most realistic ever created.
At least if what has been shown of the game in the two trailers just released by Pearl Abyss is anything to go by.
The first trailer is a more than 5-minute long Dev Archive, with Crimson Desert Executive Producer Daeil Kim talking about what it is like to create the game and what players can expect when it releases.
The trailer begins with a look at some of the landscapes in Crimson Desert, and Holy Mother is this thing lush.
As Kim explains about the landscapes, which with the game's high-fidelity graphics look almost real the detail is so precise:
"We tried to make the rugged peaks and snow-capped mountains clearly visible when viewed from afar. A lot of work also went in to making volumetric clouds appear during sunrise and sunset. 

We made sure that our lighting calculations were correct, and also that blades of grass were visible from afar. Believe me, rendering grass is no easy task…
From talking about Crimson Desert's stunning landscapes, the developer goes on to touch on the story of the game, which follows a group of struggling mercenaries:
"The story of Crimson Desert revolves around a character named McDuff and the members of his group. 
He then shows scenes from a village and explains how fishing and exploration of villages around the map will be part of the game. Quests will be kicked off by NCPs, puzzles will appear for players to solve, dungeons can be explored and a huge amount of travel will be involved.
There will even be time travel.
As for combat in Crimson Desert, it will be fast and furious, with a player being able to take on several opponents at once and to do so expertly. The fight choreography is inspired by everything from wrestling to Taekwondo, making just about any move possible.
The second trailer features lead devs Daeil Kim, HwanKyoung Jung, SeongWoo Lee and Hyoseok Chae.
One of them admits the studio wanted the style of Crimson Desert combat to stand out like no other game. Especially with the AI thinking as close to a human as it is currently possible to do.
So much so, he explains, if a player is fighting a monster and the monster drops its weapon, it may even turn around, run back and grab another weapon lying on the ground so that it can continue fighting while armed.
With the story and the game a work in progress, however, Executive Producer Kim was not willing to reveal any more details at the moment as, chances are, what is being worked on for the Crimson Desert release will likely change.
Watch the two Crimson Desert trailers below (turn on the English subs if you don't speak Korean), and then tell me that game isn't the most beautiful game you have ever seen.
Crimson Desert is due to release in Winter 2021 for both PC and consoles and, man, is that thing at the top of my list of Must Buys in 2021.
Until then, you can keep up-to-date on future news on the official Pearl Abyss website.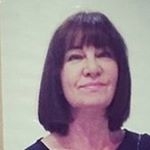 Latest posts by Michelle Topham
(see all)