The action RPG Cris Tales has been confirmed as a July release by publisher Modus Games this week.
The game, created by developers Colombian studio Dreams Uncorporated and Syck, also has a new trailer out today and, man, the hand-drawn artwork in it is absolutely gorgeous!!!
Especially as the Colombian influence in both the architecture of the buildings and character design and costumes is obvious. An influence that creates such a refreshing and stunningly beautiful art style.
The turn-based gameplay also looks incredibly fun, with the ability to manipulate time likely to result in a game more different than anything we have seen in quite a while.
If you want to check out both the gameplay and art style, there is a short demo already available on Steam.
A demo that has most people that have played it already saying they would definitely recommend the game to friends!
Cris Tales July release
Cris Tales was originally scheduled for release in late 2020, but a delay was announced right before it was supposed to hit.
At the moment, there also isn't a more accurate release date than just July, 2021.
But, I'll be keeping an eye on this one, and will let you know as soon as a specific release date is announced, as a game this beautiful will be a must buy for many.
When it does release, Cris Tales will be available for Xbox Series X|S, Xbox One, PlayStation 5, PlayStation 4, Nintendo Switch, Google Stadia and PC.
Until then, watch the new Cris Tales overview trailer and salivate over that stunning art style. Because I haven't seen game artwork quite that gorgeous in a fair while.
Oh and yep, you can currently pre-order Cris Tales here.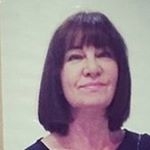 Latest posts by Michelle Topham
(see all)